Selling to Give
---
What is Selling to Give?
Selling to Give is our

commitment as a business to contribute ten percent of our firm's gross revenue to ministry partners that we share a personal connection with around the world.
---
How Does it Work?
Simple. After each closing we hand our client a Selling to Give contribution form which lists our ministry partners. Our client is then free to choose what percent of our total 10% contribution to allocate towards the different ministries. Clients can choose 1 ministry to receive the entire donation or split it up any way they choose.
---
Why Give Away 10% off the Top?
David & Amanda (the firms owners) first met on a missionary ship known as the Logos Hope that sails around the world bringing knowledge through books, help through practical and humanitarian aid, and hope through sharing the love of Jesus Christ and His redemption story. During that journey God instilled in their hearts a bigger story; a greater purpose and the reason behind why we do what we do, which led them to launch the 'Selling to Give' initiative!
Not only are David and Amanda in the business of sharing local expertise and knowledge to help people find a home, but now each home sold will be affecting change in the life of someone else around the world.
In addition to giving back we hope to build increased awareness for each one of our ministry partners.
We plan to accomplish this by providing our clients the opportunity to learn about the impact these ministries are making and to choose where we allocate the Ten Percent of funds from their transaction.
When we partner together, we accomplish more! Local Focus, Global Vision.
David & Amanda Williams


---
Who are the Ministry Partners?
---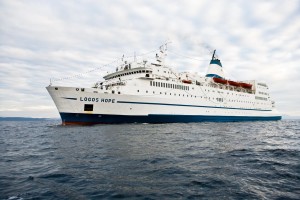 Mission: Bringing Knowledge Help and Hope
Summary:

Known as the worlds largest floating book fair and with a crew and staff of over four hundred volunteers representing at least fifty different countries, the Logos Hope has welcomed millions of people up her gangways to bring knowledge through books, help through practical and humanitarian aid, and hope through sharing the love of Jesus Christ and His redemption story.
Our Connection

: Having both served onboard the ship and having looked into the faces of the nations and heard their stories, the Logos Hope holds a special place in our hearts as it continues to sail the waters to destinations unknown, changing the world one person at time.
---
Watoto Having first begun as a church and quickly growing to include nine campuses with over 20,000 members, Watoto has changed the country of Uganda from the inside out. One of it's best known ministries is the Watoto children's villages created to rescue vulnerable women and orphaned children and to raise them as leaders in order to rebuild the nation. We have led multiple teams to these villages and fallen in love with the people we've met as they have opened up their homes and their hearts. We have stood on ground once riddled with war and the cry of the child solider but now filled with beauty and the hope that only comes from the redemptive power of Jesus Christ.
---
Agape Believing that the church is the hope of the world and the avenue in which God has chosen to spread His message, Hope Community Church has partnered with a local Haitian pastor by the name of Jean Alix to start a church in Port Au Prince, Haiti where people can come as they are and encounter the love of Jesus Christ, thus affecting change within the community and the nation. We have led multiple trips to Agape to help reach the community and train up and empower national leaders to bring restoration through Biblical teaching, authentic worship, small groups, and an active children's program.
---
Hope Community Church Reach the Triangle and change the world is a phrase you'll hear over and over as the church gathers together on a weekly basis to dig deeper into God's Word and worship Him through song and prayer. Hope Community Church is the place we gather to love people where they are and encourage them to grow in their relationship with Jesus Christ. We believe that the only way we can affect change in ourselves, our churches, our communities, and the nations is through a personal relationship with Jesus Christ and living out His command to go and make disciples.
---
Su Nica Meaning "your Nicaragua" or better known as "God's Nicaragua," founding members Josh Pease and Alan Wilser were given a passion to see the country of Nicaragua (the second poorest country in the Western Hemisphere) thrive through access to clean water, education, and by developing leaders through Christian discipleship. David has traveled to this beautiful country and seen the needs that exist and the progress that's being made. Spending time with the children and walking through their communities, he knows firsthand the benefits that would come from your sponsorship and the transformation waiting to happen because of your generosity and sharing the love of Jesus Christ.
---
Pioneer Bible Translators Believing the greatest way to help a hurting world is by giving people God's word, Pioneer Bible Translators is in the business of making sure every tribe, tongue, and nation has access to the Scriptures in their own native language. There's nothing like seeing the genuine smile and deep joy that comes from seeing someone reading the Bible for the first time in their own language. A dear friend of our's is part of the Pioneer Bible Translators team which is comprised of translators, linguists, evangelist, and church planters transforming the remotest parts of the earth with the life changing message that "God so loved the WORLD, that He gave His one and only Son, so that whoever believes in Him will not perish but have everlasting life."
---
Global Hope India With 1.3 billion people, India is one of the neediest countries of the world. Global Hope India is a non-profit organization desiring to change the country of India by empowering the church with the advancement of the gospel through church planting, village development, and child rescue. Indigenous leaders are a key component of advancing the good news of Jesus Christ throughout the Indian population and rescuing young children out of child labor and sex trafficking. Our friend Kevin White is the executive director and has been involved in full-time ministry now for over twenty years. He's passionate about investing in native church planters in India who are influencing millions by allowing them the opportunity to experience a relationship with Jesus Christ.